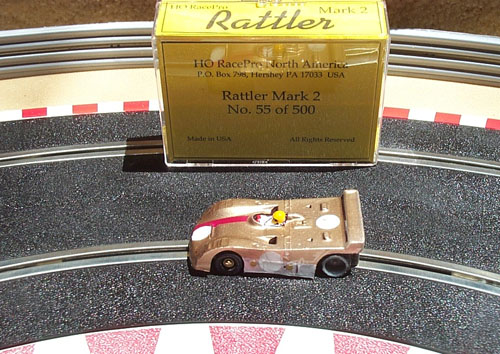 This is my Rattler. It has the Ferrari 312 PB body in gold w/ red stripe. The meatballs are still blank. Not sure what to put in them. Maybe a simple #1.
---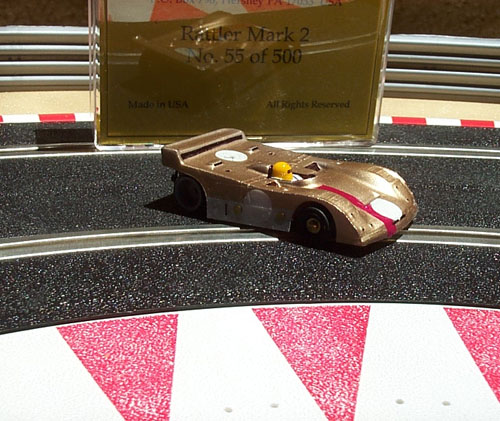 Here's a front 3/4 shot. I managed to capture the reflection to get the rear 3/4 shot.
---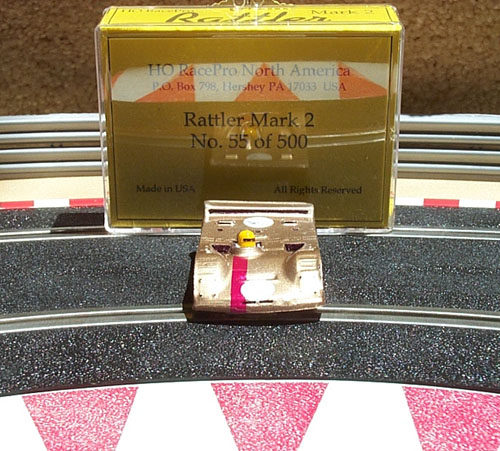 Here it is coming right at you. Notice the driver's head is turned to the left. Kinda neat.
---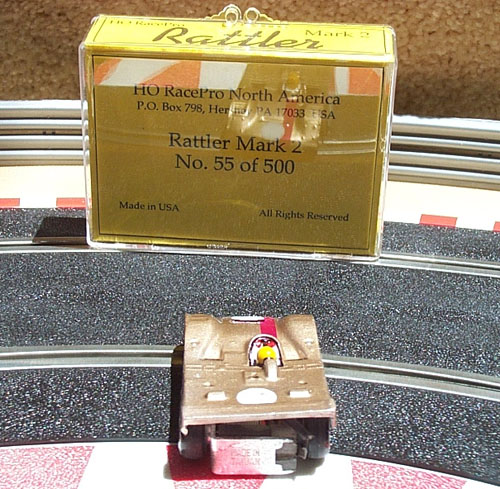 Here it is from the rear. The wing looks a little crooked, but that's due to the wire that has to run over the motor.
---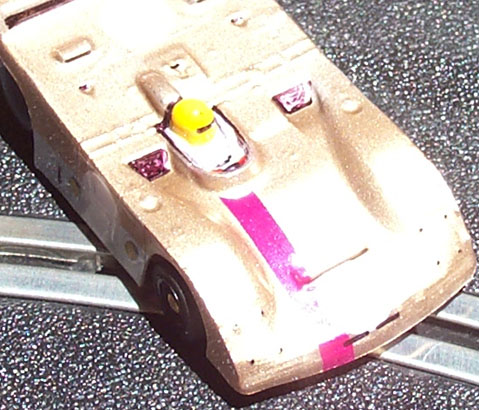 I think the whole paint job is great, but it's the driver detail that makes it special. The black lens on the facemask is awesome.
---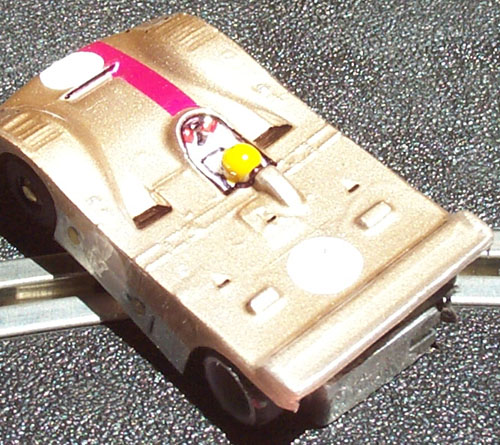 From here you can see the details of the driver's gloves and seat belt. Very nice!
---